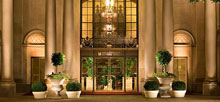 Los Angeles, California

SYMPOSIUM INFORMATION

>General Information
>Faculty
>Program/Schedule
>Accreditation/CME Surveys
>Registration
>Privacy Policy

Check us out on Twitter!


@LA_HeartFailure

Sponsored by:
PIH Health Good Samaritan Hospital
Los Angeles, CA
Endorsed by:
CALIFORNIA CHAPTER OF THE
AMERICAN COLLEGE OF CARDIOLOGY




Affiliated With:
INTERNATIONAL ACADEMY OF CARDIOLOGY



Related Conferences:

25th Annual
Heart Failure 2021
An Update on Therapy
March 12 & 13, 2021
COURSE DIRECTOR
Uri Elkayam, MD, FACC
CO-DIRECTOR
Anil K. Bhandari, MD, FACC, FHRS
MARK YOUR CALENDAR NOW...
Our next Symposium is set for MARCH 5, 2022
2021 VIRTUAL EVENT
To access the Virtual Event Video On-Demand and Symposium materials please login using your registration email address.




Call 386-490-8010 ext. 100 or email support@cmemeeting.org if you have any technical issues before, during, or after the Webcast.
2021 COURSE OVERVIEW
This year's virtual symposium provides a comprehensive update on the prevention, diagnosis and management of heart failure (HF). The program includes lectures presented by experts in their field. The extensive list of topics has been selected to provide a high level, contemporary and clinically relevant update with a goal of improving the care of patients with heart failure.

Target Audience
The program has been designed to provide cardiologists, internists, primary care physicians, pharmacists, nurses and other healthcare providers with the necessary information to increase knowledge with the goal of improving the care of patients with HF.
Contact the conference secretariat with questions.



Complete Conference Management
3320 Third Avenue, Suite C
San Diego, CA  92103

Phone 619-299-6673
Fax 619-299-6675
info@ccmmeetings.com
CANCELLATIONS
Because of advance planning requirements, a full refund less a $40.00 processing fee will be given if you cancel. Please cancel in writing and postmark by February 26, 2021. No refunds will be given after February 26, 2021.

FURTHER INFORMATION
Complete Conference Management
3320 Third Avenue, Suite C
San Diego, CA  92103

Phone 619-299-6673
Fax 619-299-6675
info@ccmmeetings.com

>www.ccmmeetings.com