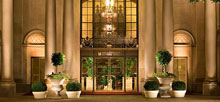 Los Angeles, California

SYMPOSIUM INFORMATION

>General Information
>Faculty
>Program/Schedule
>Accreditation/CME Surveys
>Registration
>Privacy Policy

Check us out on Twitter!


@LA_HeartFailure

Sponsored by:
PIH Health Good Samaritan Hospital
Los Angeles, CA
Endorsed by:
CALIFORNIA CHAPTER OF THE
AMERICAN COLLEGE OF CARDIOLOGY




Affiliated With:
INTERNATIONAL ACADEMY OF CARDIOLOGY



Related Conferences:

25th Annual
Heart Failure 2021
An Update on Therapy
March 12 & 13, 2021
FACULTY
PROGRAM DIRECTOR
Uri Elkayam, MD, FACC, FAHA, FHFSA
Professor of Medicine
Division of Cardiology
University of Southern California
Los Angeles, CA
Anil K. Bhandari, MD, FACC, FHRS
Director, Electrophysiology
Director, EPS Fellowship Program
Chair, CME Program
Chief, Division of Cardiology,
PIH Health Good Samaritan Hospital
Associate Clinical Professor of Medicine
University of Southern California
Los Angeles, CA
Emma Birks, MD
The Nancy Flowers Endowed Chair and
Professor of Medicine
Section Chief of Advanced Heart Failure
University of Kentucky
Lexington, Kentucky
Robert Bonow, MD, MACC, MS
Goldberg Distinguished Professor of Cardiology
Northwestern University Feinberg School of Medicine
Northwestern Memorial Hospital
Chicago, IL
Steven Burstein, MD, FACC
Director, Cardiovascular and Cardiac
Catheterization Laboratories
PIH Health Good Samaritan Hospital
Los Angeles, CA
Javed Butler, MD, FACC, MPH, MBA
Chairman and Professor
Department of Medicine
University of Mississippi
Jackson, MS
Maria Rosa Costanzo, MD
Medical Director, Heart Failure Research
Advocate Heart Institute
Naperville, IL
Melinda B. Davis, MD, FACC
Co-Director, Cardio-Obstetrics Program
Division of Cardiovascular Medicine
University of Michigan
Ann Arbor, MI
Greg Fonarow, MD, FACC
Eliot Corday Professor of Cardiovascular Medicine and Science
Director, Ahmanson-UCLA Cardiomyopathy Center
Co-Director, UCLA Preventative Cardiology Program
Interim Chief, UCLA Division of Cardiology
Professor of Medicine, UCLA Division of Cardiology
David Geffen School of Medicine, UCLA
Los Angeles, CA
Barry H. Greenberg, MD, FACC
Distinguished Professor of Medicine
Director, Advanced Heart Failure Treatment Program
UC San Diego
La Jolla, CA
Martha Grogan, MD
Founder and Director, Cardiac Amyloid clinic
Associate Professor of Medicine
Mayo Clinic College of Medicine
Consultant, Cardiovascular Diseases
Mayo Clinic
Rochester MN
James L. Januzzi, Jr. MD, FACC
Hutter Family Professor of Medicine, Harvard Medical School
Cardiology Division, Massachusetts General Hospital
Boston, MA
Samir Kapadia, MD, FACC
Robert and Suzanne Tomsich Dept of
Cardiovascular Medicine
Heart Vascular and Thoracic Institute
Professor of Medicine
Cleveland Clinic
Cleveland, OH
JoAnn Lindenfeld, MD
Professor of Medicine
Director, Section of Heart Failure and Transplantation
Samuel S. Riven, MD Director in Cardiology
Vanderbilt University Medical Center
Nashville, TN
William McKenna, MD
Emeritus Professor of Cardiology
Institute of Cardiovascular Science
University College London
London, UK
Milton Packer, MD
Distinguished Scholar in Cardiovascular Science at
Baylor University Medical Center at Dallas
Dallas, TX
Ileana L. Piña, MD, MPH, FAHA, FACC
Prof of Medicine, Wayne State University
Senior Staff Fellow, Medical Officer, FDA, CDRH
Detroit, MI
Hannah Rosenblum, MD
Cardiology Fellow
Division of Cardiology
Columbia University Medical Center
New York, NY
Gregg Stone, MD, FACC
Director of Academic Affairs for the Mount Sinai Heart Health System
Professor of Medicine (Cardiology)
Professor of Population Health Sciences and Policy
The Zena and Michael A. Wiener Cardiovascular Institute
Icahn School of Medicine at Mount Sinai
New York, NY
Nancy K Sweitzer, MD, PhD
Professor of Medicine
Chief of Cardiology
Director, Sarver Heart Center
University of Arizona
Editor-in-Chief, Circulation: Heart Failure
Tucson, AZ
John Teerlink, MD, FACC, FAHA, FESC, FHFA, FHFSA, FRCP (London)
Director, Heart Failure; Section of Cardiology
San Francisco Veterans Affairs Medical Center
Professor of Medicine
University of California San Francisco
San Francisco, CA
Jeffrey Testani, MD
Associate Professor of Medicine
Cardiovascular Medicine
Yale University
New Haven, CT
Jeffrey A. Towbin, MD, FACC
Professor and Chief, Pediatric Cardiology
Medical Director, Cardiomyopathy, Heart Failure and Transplant Services
Le Bonheur Children's Hospital and St. Jude Children's Research Hospital
University of Tennessee Health Science Center
Memphis, TN
Nir Uriel, MD, MSc, FACC
Professor of Medicine
Director of NYP Heart Failure, Heart Transplant & Mechanical Circulatory Support Programs
Columbia University Irving Medical Center
Weill Cornell Medicine
New York, NY
Clyde W. Yancy, MD, MSc
Magerstadt Professor of Medicine
Professor, Medical Social Science
Chief, Division of Cardiology
Associate Director, Bluhm Cardiovascular Institute
Vice Dean, Diversity & Inclusion
Northwestern University, Feinberg School of Medicine
Deputy Editor, JAMA Cardiology
Chicago, IL
| | |
| --- | --- |
| | |
FACULTY DISCLOSURE
It is our policy to ensure balance, independence, objectivity and scientific rigor. All persons involved in the selection, development and presentation of content are required to disclose any real or apparent conflicts of interest. All conflicts of interest will be resolved prior to an educational activity being delivered to learners through one of the following mechanisms 1) altering the financial relationship with the commercial interest, 2) altering the individual's control over CME content about the products or services of the commercial interest, and/or 3) validating the activity content through independent peer review. All persons are also required to disclose any discussions of off label/unapproved uses of drugs or devices. Persons who refuse or fail to disclose are disqualified from participating in the CME activity. Participants will be asked to evaluate whether the speaker's outside interests reflect a possible bias in the planning or presentation of the activity. This information is used to plan future activities.